Ready to Get to Work? Apply today start working in as little as 24-hours. Or, signup for job alerts and be notified of new opportunities!
Our approach at CynaMed is simple! With 18-years in the industry, our first priority is getting to know you. We find out WHAT you need and want. Our team then works diligently with some of the premier healthcare providers in the area to find you the right job.
In the greater Pittsburgh area, the healthcare industry is always growing. We work with some of the top facilities and have access to some of the most coveted nursing positions in the area.
Whether you're looking for full or part-time employment, a temporary or permanent nursing job or an additional position for a second income, we can help. Call or text us at 412-325-3420.
Tell us how we can help below and we'll find you the right job. Call or text: 412-325-3420
Apply Now and start working as soon as 24-hours.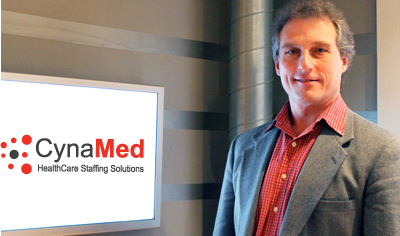 Through my 25 years of experience, I've witnessed an evolution in the medical industry. I have formed the conclusion that the only thing consistent in healthcare is change. When I purchased Cynamed, Inc in 2010 I had a vision to break the mold in Healthcare Staffing. At Cynamed we strive to achieve the highest standard of excellence for healthcare systems in our region. From all of us at Cynamed, we hope that you benefit from our people and sincerely appreciate your shared passion in doing great business.
–Michael Blackburn
CEO, Cynamed. Inc
All
Blog
CNA
LPN
Med Tech
Nursing
PTA
RN
Uncategorized
All
Blog
CNA
LPN
Med Tech
Nursing
PTA
RN
Uncategorized
3 minute read Nursing is a job that requires emotional intelligence and the ability to regulate your emotions. Nurses, CNAs, and other medical staff spend each day interacting …
3 minute read Nurses, CNAs, and all other healthcare professionals work in a highly demanding environment that's both physically and emotionally exhausting. It can be easy to allow …
3 minute read Nurses of all kinds are essential to the medical field. They are the cogs that keep the machine working, but nurses need time off to …